Hydraulic jack is used for the installation, maintenance and repairs of heavy machines. They have a compact and stable construction and can be utilized in any position. The housing of this swivel toe jack revolves around 360 degrees and the lowering speed can be accurately adjusted. this series hydraulic lift jack are protected against overloading and are made according to CE and US standard USA ASME/ANSI B30.1.1986. The pump lever of this floor jack can be removed.
To ensure safe operation, the maximum load capacity of thehydraulic floor jack must not be exceeded and no additional loads should be added once a load is lifted. The hydraulic lifting jack should not be used in hazardous or unstable positions, must be stable during lifting and the unit must be used on flat surfaces which are able to carry the load, as otherwise the swivel toe jack or the load may slip. Keep the toe jack in good working condition before lifting.
As a heavy duty floor jack, this HM series has models HM50R, HM100R,HM250R with capacity from 5000kg(11000lbs) to 25000kg(55000lbs), it can be suitable for various machine lifting applications.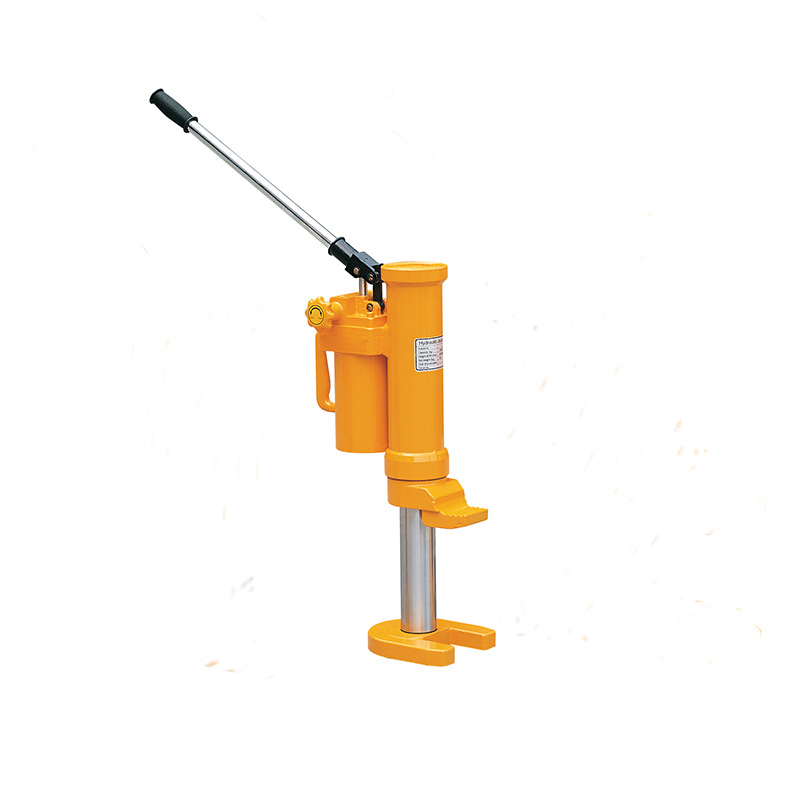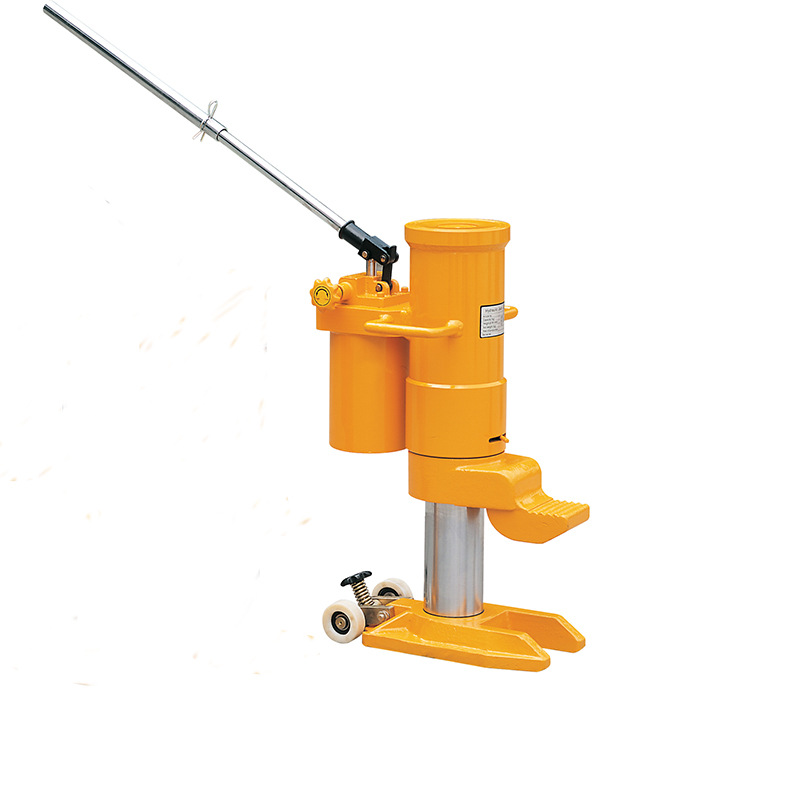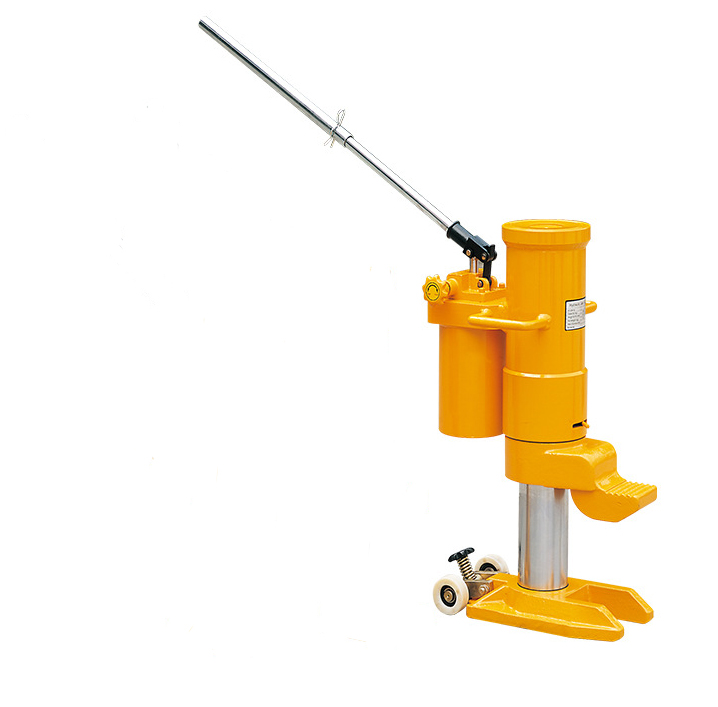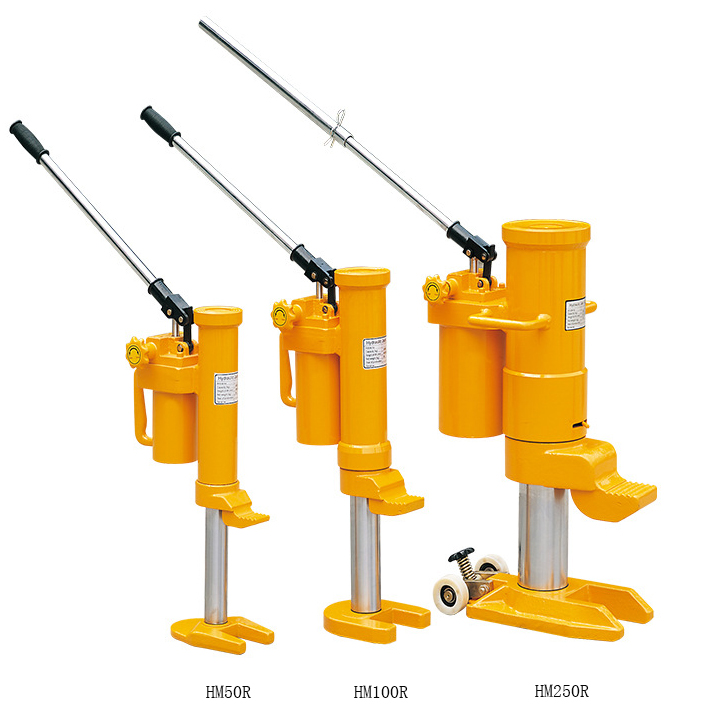 | | | | |
| --- | --- | --- | --- |
| Model | HM50R | HM100R | HM250R |
| Capacity                              kg(lb.) | 5000(11000) | 10000(22000) | 25000(55000) |
| Lifting range of foot          mm(in.) | 25-230(1-9) | 30-260(1.2-10.2) | 58-273(2.3-10.7) |
| Lifting range of head         mm(in.) | 368-573 (14.5-22.6) | 420-650 (16.5-25.6) | 505-720 (20-28.3) |
| Max lever force                    kg(lb.) | 38(83.6) | 40(88) | 40(88) |
| Net weight                             kg(lb.) | 25(5) | 35(77) | 102(224.4) |
The Features of Hydraulic Jack:
Compact and stable construction.
Can be used in any position.
Housing revolves 360 degrees.
Lowering speed can be accurately adjusted.
Protected against overloading .
Pump lever is removable.
According to CE and US standard USD ASME/ANSI B30.1.1986.
Attention and Warning:
When using, the bottom should be flat and tough. Oil-free wood panels are used to extend the pressure surface to ensure safety. It is forbidden to replace the board with iron plates, to prevent slipping.
It is required to be stable when lifting, and check for abnormal conditions after lifting the weight. If there is no abnormality, the ceiling can be continued. Do not arbitrarily lengthen the handle or operate too hard.
Do not overload or exceed high. When the sleeve has a red line indicating that the rated height has been reached, the jacking should be stopped.
When several hydraulic jacks are working at the same time, a special person must be instructed to make the lifting or lowering synchronous. The wooden blocks should be supported between two adjacent hydraulic jacks to ensure the spacing to prevent sliding.
When using hydraulic jacks, always pay attention to the sealing part and the pipe joint part, and it must be safe and reliable.
Hydraulic jacks are not suitable for use in places where there are acids, bases or corrosive gases.