PZ series hand pump operated lift truck (hydraulic manual hand stacker) with latest technology of hydraulic pump with less effort. Top quality German seal kit reduce the risk of oil leakage. Heavy duty 1 piece "C" section forks for greatest strength and long-time using. Adjustable forks are also available for wider applications.
This hand pump operated lift truck is manually pump the handle to control the lifting of the forks. it is manual hydraulic lift stacker with manual lifting and manual moving.  It is very simple for operation and footpedal lifting as option.  Two 7" steering wheel let it can be pushed easily and flexible and convenient turning which made it a very convenient, labor-saving but effiency hand stacker. The overall flexible and lightweight structure allows this pallet lift truck to be operated by a single person.
As a manual hydraulic pallet stacker, it has 1000kg(2200lbs) capacity and 1600mm(63inch) lifting height. adjustable fork width let it can be used for various applications and fit for pallets in different size. So this manual stacker truck can be used in warehouse, factory, workshop and even for home using.
The hand stacker has model PZ1015, PZ1016, PZ1515, PZ2015 with different capacity and different max. fork height.
This series PZ1016 is manual type, pls check this if you need semi-electric stacker, battery stacker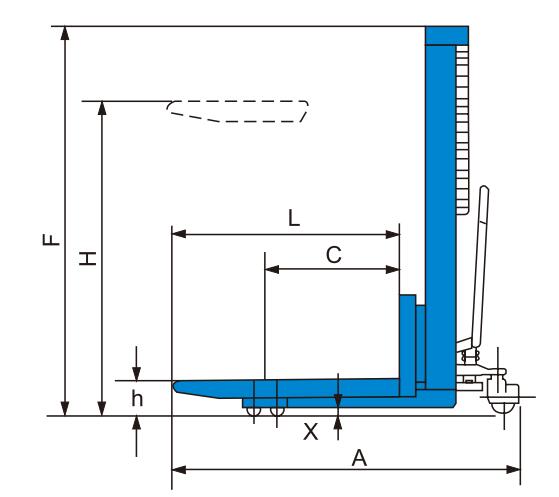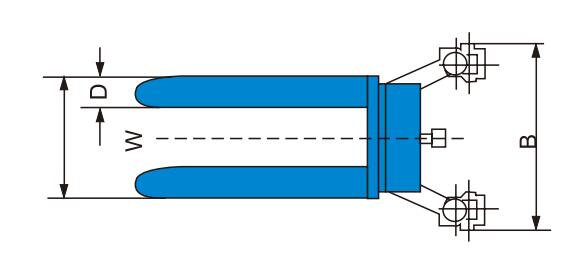 | | | |
| --- | --- | --- |
| Model | | PZ1016 |
| Capacity | Kg(lb.) | 1000(2200) |
| Load Centre   C | mm(in.) | 500(20) |
| Max. Fork Height  H | mm(in.) | 1600(63) |
| Min .Fork Height   h | mm(in.) | 85(3.3) |
| Fork Length  L | mm(in.) | 1150(45.3) |
| Fork Width  D | mm(in.) | 100(4) |
| Overall Fork Width    W | mm(in.) | 224-730(8.8-28.7) |
| Lifting Height Per Stroke | mm(in.) | 12.5(0.5) |
| Ground Clearance  X | mm(in.) | 23(0.9) |
| Min. Turning Radius(outside) | mm(in.) | 1250(49.2) |
| Front Load Roller | mm(in.) | Ф80*43(3*1.7) |
| Steering Wheel | mm(in.) | Ф180*50(7*2) |
| Overall Length    A | mm(in.) | 1660(65.4) |
| Overall Width      B | mm(in.) | 700(27.6) |
| Overall Height    F | mm(in.) | 1998(78.7) |
| Net Weight | Kg(lb.) | 180(396) |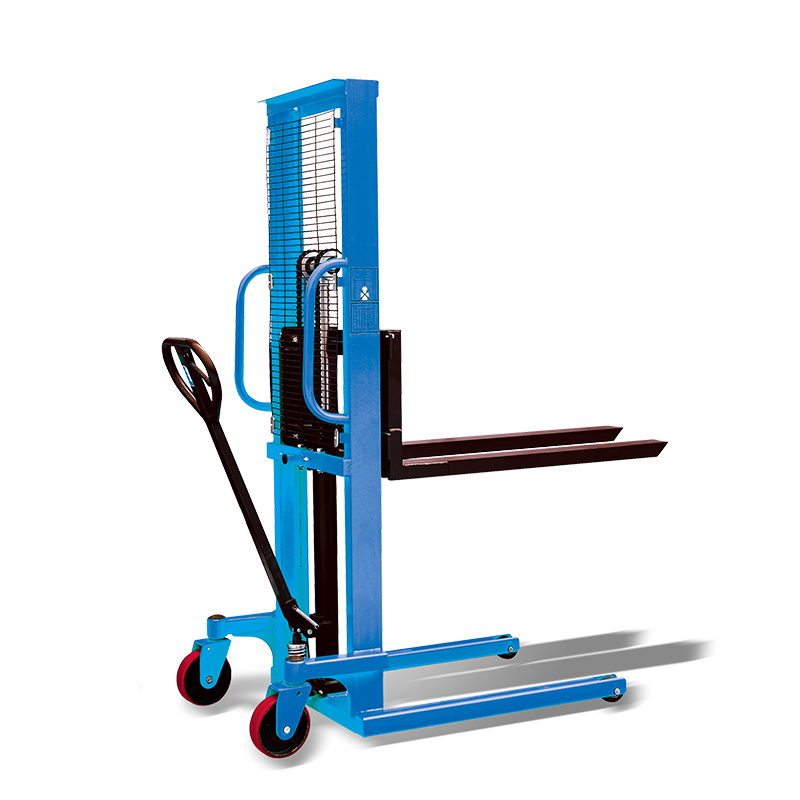 Operating Instructions: Using the machine for any purpose other than lifting material is unsafe.
1. Raising and Lowering Load
1) Please load centrally across the forks. Check the load diagram on the machine for correct load center position.
2) Raise the load by pumping the handle in the ASCENT position
3) Lower the load by setting the control lever in the LOWER position
2. Moving machine with a load
It is best to move the machine without load. Moving a raised load should be restricted to positioning for loading and unloading. If it is necessary to move the machine with a raised load, understand and obey the following safety rules:
1) Area is level and clear of obstructions
2) Load is correctly centered on the forks
3) Avoid sudden starts and stops
4) Travel with load in the lowest possible position
5) Do not tilt the machine back with a raised load by pulling the C-shape handle on the mast
6) Keep personnel away from machine and load
3. Moving machine on small slopes
The machine shall not be used on gradients. If it is necessary to negotiate small slopes for the purposes of moving the truck between building etc., understand and obey the following safety rules:
1) The gradient shall be no more than 2%
2) The machine shall be unloaded
3) The forks shall be facing downgrade
4.Actual operating capacity
The actual operating capacity of the machine is the responsibility of the user. It may depend on the operator, floor and machine conditions and frequency of the load handling cycle
If the load exceeds the actual operating capacity, the operator must be assisted by one or more persons.
1. Thickened C-shaped steel door frame: strong and stable, light and easy to load, convenient and labor-saving, more durable.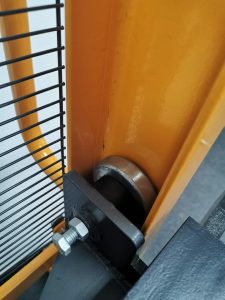 2. Ergonomic handle, comfortable and easy to operate, greatly improve work efficiency.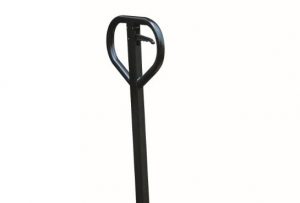 3. The design of protective net, the vision is more wider and more safer. High-quality heavy-duty load-bearing chain, durable and not deformed.
                               
4.The fork is made of thickened steel, seamlessly welded, one-time forming, no deformation, no cracking, and stronger bearing. Cover plate type fork, using high-strength steel, can adjust the width of the fork by sliding left and right, suitable for a variety of pallets.