This easy to use with low maintenance is our WS Manual Winch Stacker with conveniently adjustable forks that are ideal for lifting pallets, handling boxes, crates, sacks and small pallets. WS series winch stacker supplied complete with a removable platform and removable height extension frame, also doubles up as a sack truck from ground level to racking, vans, trucks, lorries and various other out of reach places, this hand stacker offers a universal solution to an enormous array of applications.
WS series manual lift winch stacker has capacity from 250kg(550lbs) to 1000kg(2200lbs)(WS25, WS50, WS100), they have compact and service free design. Hand crank design, avoiding the risk of oil leakage from the conventional hydraulic stacker cylinder. Ideal for workshops and units where powered forklifts are either banned for or simply not financially viable, no more worries about waiting for a delivery driver to use a tail lift to offload a pallet, or worse- when they show up without one! With our WS Manual Winch Stacker your pallet loading and unloading needs are taken care of cost-effectively and safely
WS25 and WS50 has adjustable fork width from 160mm to 690mm, two parking brakes on steering wheels ensures safety. compared with hydraulic stacker truck, this manual winch lift stacker has the characteristics of simple manual operation, no oil cylinder, avoiding oil leakage, and also reduces maintenance costs, especially suitable for dust-free workshops.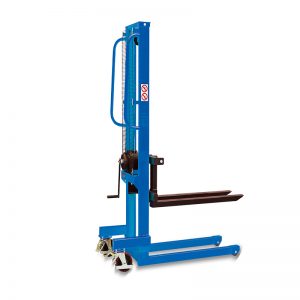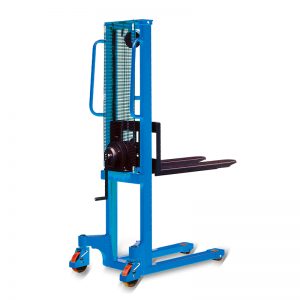 i-lift No.
1520301
1520302
1520303
Model
WS25
WS50
WS100
Type
Manual
Manual
Manual
Capacity
kg(lb.)
250(550)
500(1100)
1000(2200)
Load centre
mm(in.)
400 (15.7)
500 (19.7)
600 (23.6)
Fork height (min-max)
mm(in.)
90-1560(3.5-61.4)
90-1560(3.5-61.4)
88-1500(3.4-59)
Fork Overall Width
mm(in.)
150-690(5.9-27.2)
160-690(6.3-27.2)
540(21.3)
Fork Length
mm(in.)
800(31.5)
1000(39.4)
1150(45.3)
Min. Turning Radius
mm(in.)
1075(42.3)
1075(42.3)
1250(49.2)
Overall Size (L*W*H)
mm(in.)
1325*725*2030
1600*725*1930
(52.2*28*80)
(63*28.5*76)
Net Weight
kg(lb.)
140(308)
146(321)
182(400)
Video
As a manual stacker manufacture, we also have hydraulic stacker, electric lift stacker and also pallet lift etc, just let us know the requirements you need.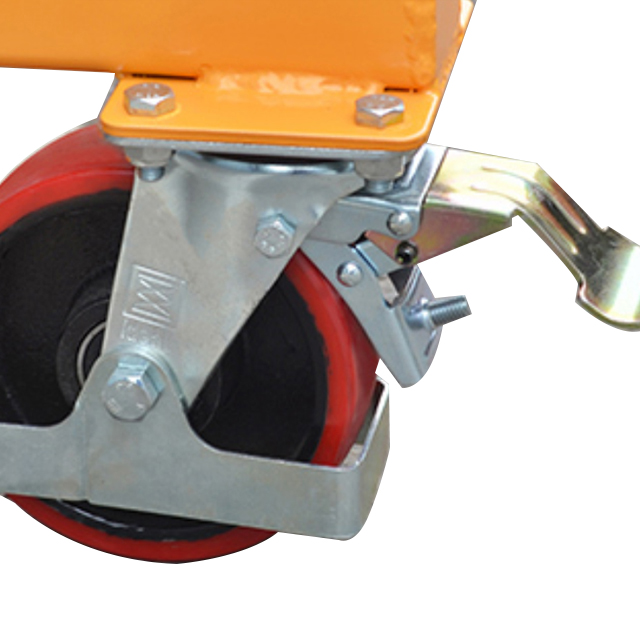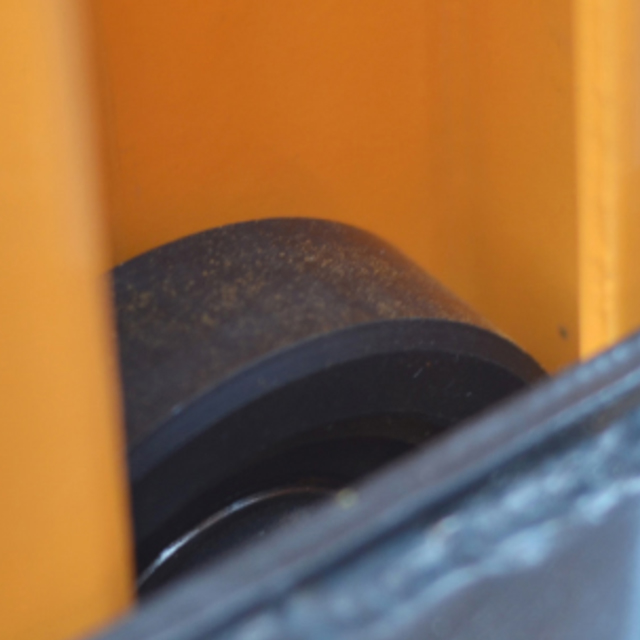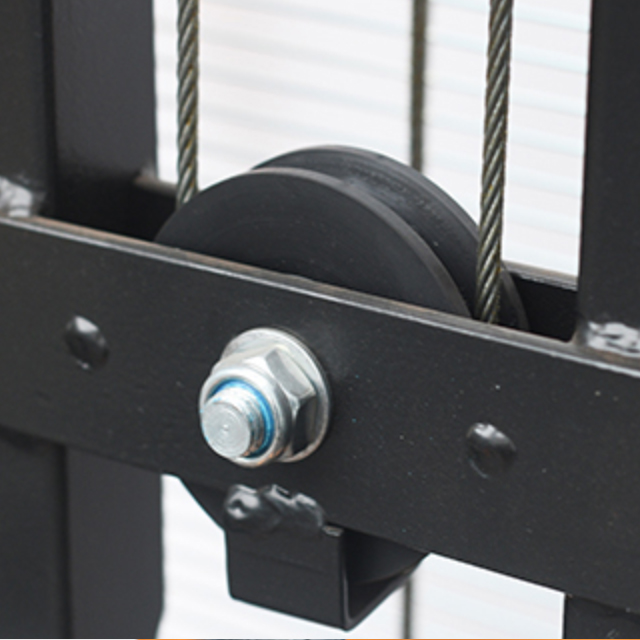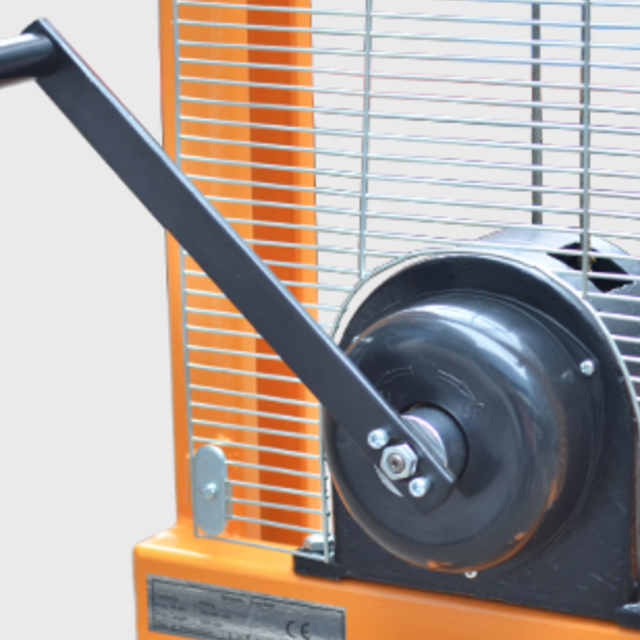 Brake the rear wheel

The polyurethane wheel is wear-resistant and durable, with flexible turnover,Rear wheel with foot brake function, easy to operate.Convenient, guardrail design is adopted around the casters,Anti-press foot, more secure.

Gantry bearing roller

Professionally designed door] frame guide rail, firmly stuck the guide.Wheels, safer to use, and the gantry is not easy to change shape, the load is more stable.

Cast rollers

Cast rollers are used with steel wire rope, strong.Durable, easy to lift by hand, easy to operate Convenient, safe and stable.

Hand crank

Rotate clockwise to go up, counterclockwise to go down Drop, with self-locking function, just stop turning hover, you can precisely control the height of the lift.