The U-shape scale is a calibratable scale that will be already calibrated before delivery. The measurements of the U-shape scale are exactly accordant to serial EU palettes. The U-shape of the platform scale allows a quick and easy load of the scale even by means of forklift scales. The four load cells of the U-shape scale are IP68 protected and are embedded at the corners of the U-shape scale. The weighing frame is made of massive stainless steel that is resistant to acids. The display of the U-shape scale is IP65 protected and can be mounted either to a wall or placed on a table. There is also an option to extend the U-shape scale with interfaces, whilst it should be considered that the IP protection would be affected by that. For a more comfortable transport and moving from one location to another, the U-shape scale also features rollers at its pillars. Functions of the U-shape scale are automatic tare, unit counter, tare memory, gross / net weighing, percentage calculation, threshold measurement etc.
The floor scale has models ND500, ND1000, ND2000, ND3000, ND5000 with different capacity 500kg, 1000kg, 2000kg, 3000kg, 5000kg.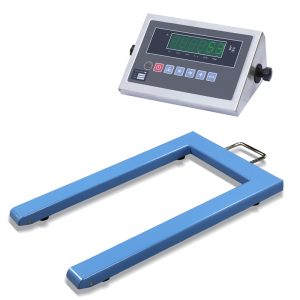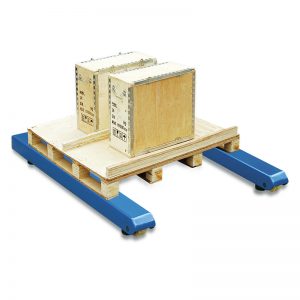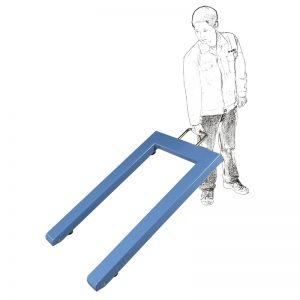 i-Lift No.
1210801
1210802
1210803
1210804
1210805
Model
ND500
ND1000
ND2000
ND3000
ND5000
Measuring Range
 kg(lb.)
500(1100)
1000(2200)
2000(4400)
3000(6600)
5000(11000)
Indexing Accuracy
 kg(lb.)
0.5(1.1)
1(2.2)
2(4.4)
3(6.6)
5(11)
Sensor Capacity
 kg(lb.)
500(1100)
1000(2200)
2000(4400)
3000(6600)
2500(5500)
Sensor Number
4
Resolution Step
 kg(lb.)
4(8.8)
10(22)
20(44)
20(44)
40(88)
Height
 mm(in.)
120(4.7)
Net Weight
 kg(lb.)
38(83.6)
38(83.6)
38(83.6)
38(83.6)
45(99)
---
Features of  the "U" Table scale
● "U"Shaped Top Platform
● "U"Shaped table scale are special for handling pallets, no need for a pit or load ramps.
● Suitable for weighing in warehouse, storehouse.
● Light net weight, easy to move for one person, with two wheels.
● Four ally tool steel potted load cells.
● Deluxe stainless steel indicator as standard.