DA series mobile drum stacker is novel in design, reasonable in mechanism and easy to use. It is suitable for loading, unloading, handling and stacking of drums in factories, workshops, warehouses and oil depots.
Overturning and staying in the air for more than 180 degrees, especially suitable for chemical industry, pours or ingredients in food workshops, and can load and unload cars and stacks in drums, which can greatly improve work efficiency and reduce the labor intensity of workers. It can be modified for loading and unloading and lifting heavy objects, and is a new ideal multi-purpose drum loading and unloading machine.
Widely used in coatings, inks, adhesives, dyes, pigments, pesticides, papermaking, leather, petrochemicals, calcium carbonate and other industries;
i-Lift DA40 mobile drum stacker, easy to lift, transport and tilt 55 gallon drum.
Available to carry the drum to rack (lower than 1350mm)
Tilt the drum 120 degree for emptying liquid.
Compact and reliable mechanical system to fix drum.
Lock a drum in a vertical position to avoid spills ot horizontal position for draining through a faucet.
Easily lift with pedal while unloading.
The drum stacker has models DA40A, DA40A-1, DA40B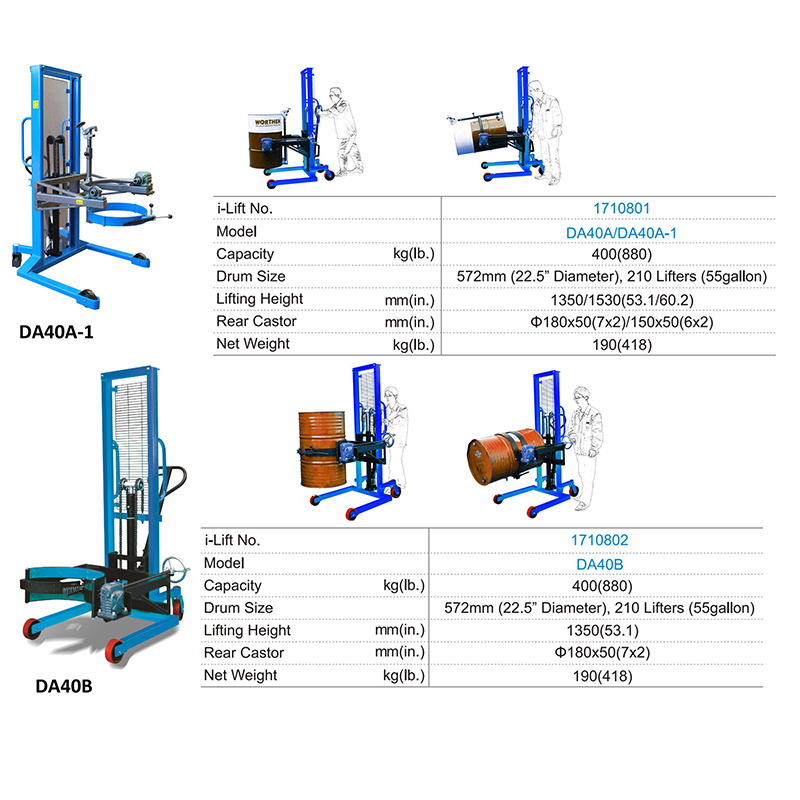 Video
1. Adopt all copper reducer, anti-rust and anti-leakage.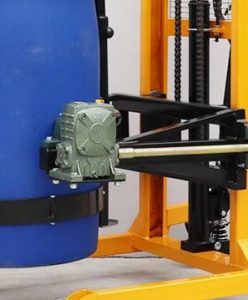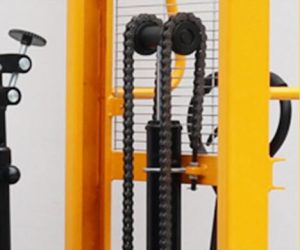 2. The double-row chain is not easy to be stuck and rusty, suitable for the transportation and stacking of steel oil drums
3. Bold steel chain link locking and fixing operation is simple and convenient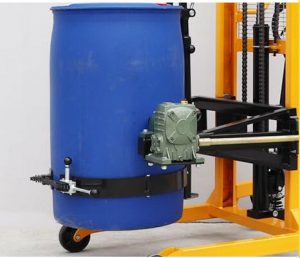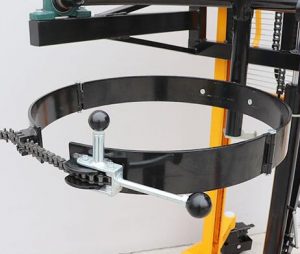 4. Arc hoop, hold the oil drum tightly, firmer
5. Large rocker, more labor-saving and more efficient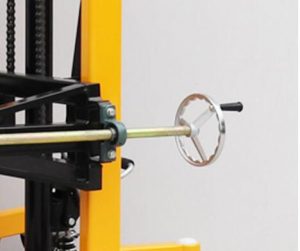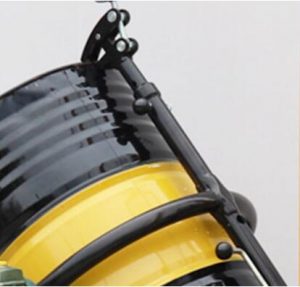 6. The height of the chuck is adjustable, and the removable chuck assembly is convenient for daily maintenance. The height can be adjusted as needed.
7. High-quality oil cylinder to prevent oil leakage and reduce maintenance cost