DC series low profile drum caddy can easily transport 30 or 55 gallon steel,plastic or fiber drums by one person.
Removeable handle is used to tilt drum for position on dolly and features a built in bung nut wrench and seal remover.
Its lightweight and convenient let it suitable for a variety of work areas, such as food industry, chemical industry, etc.
The capacity of the drum truck ( model #DC500 ) is 500kg, 1100lb.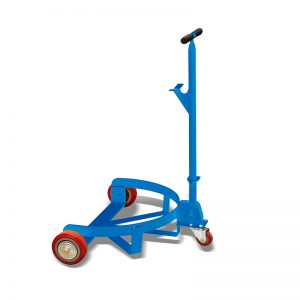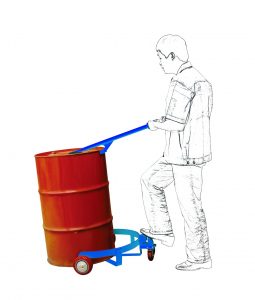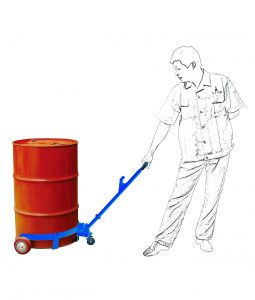 Types of drum handling:
As a professional drum handling manufacturer for many years, we have developed various kinds of drum handling equipments, such as the hydraulic drum lifter WA30, swift drum loader/unloader DTF450, ergonomic drum handler DT400, drum stacker DA40A, hydraulic drum truck DT250, HJ365, drum dollies SD, low profile drum caddy DC500, drum cradles DF10, mobile-karrier HD80, drum palletizer DJ365R, drum rack stacking TY150, drum truck DE450, forklift-karrier HK285, drum grab DG10, ali grip forklift drum grab DG360, drum positioner DR400, vertical drum lifters LM800/LG800, etc…
After-sale service:
Each equipment comes with specs instruction
1 Year Limited Warranty
We have been in manufacturing drum handling for many years. And we have a professional and perfect after-sales service team.
Drum stacker manufacturer:
As a professional manufacturer of various types of material handling & lifting products, drum handling is one of our main products. In addition to this, we can also manufacture various kinds of pallet trucks, stackers, lift tables, forklifts, crane, forlift attachment, skates, jack, puller, hoist, lifting clamp and so on. If you would like to purchase one type of material handling equipments, you can send us email from this page for quotation now. And if you are interested in our other products, welcome to contact us via e-mail or other ways that listed in the page. We will reply you in 24 hours.