This  manual hydraulic drum truck has a 600-lb. capacity and can be used for transporting 55-gal. industrial drums made of steel, fiber, or plastic. A spring-loaded rim clamp secures the drum, and a foot-operated manual hydraulic pump raises the clamp to its 5' maximum height. The frame measures 46-3/4 x 32 x 45-1/4 inches (W x D x H) overall. (W is width, the horizontal distance from left to right; D is depth, the horizontal distance from front to back; H is height, the vertical distance from bottom to top.) It has two 2-1/2" fixed front wheels and two 3-1/8" rear swivel casters for maneuverability. This manual hydraulic drum truck is suitable for lifting and transporting drums in industrial and commercial settings.
Material lifts typically comprise a vertical metal frame and two forks that can support a pallet of goods and that can be raised or lowered to an optimal, ergonomic height for loading or unloading. The forks may be controlled with a hand crank or a foot pump, and they can sometimes be inverted to adjust the service range. Wheels allow the material lift to be rolled for moving materials. Some material lifts have special wheels on the frame that can enable it to be loaded into a delivery truck for transport. Material lifts can be used in warehouses, storerooms, shipping facilities, and other industrial environments.
This WA30A and WA30B are ergonomic lifts, transports and places poly drum, steel drum or fiber drums on or off from pallets. A spring-loaded clamp securely holds any rimmed drum. High lifting height for ledge and car, compact design and easy operation. Easy disassembly for storage in a small carton.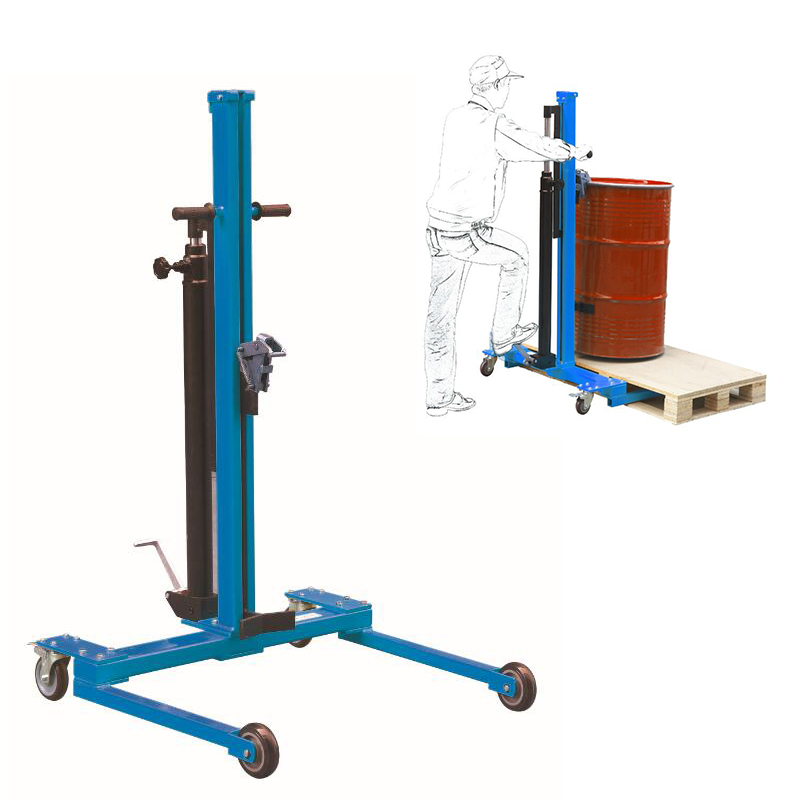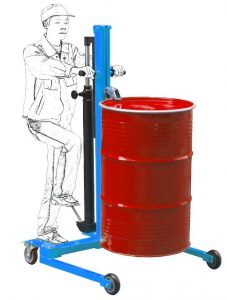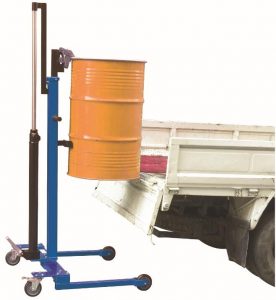 i-Lift No.
1710301
1710302
Model
WA30A
WA30B(Low Profile)
Capacity
 kg(lb.)
300(660)
300(660)
Drum Size
 mm(in.)
572mm(22.5" diameter),210 Lifters(55gallon)
Front wheel
 mm(in.)
125*32(5*1.3)
64*37(2.5*1.5)
Rear Castor
 mm(in.)
125*32(5*1.3)
80*32(3*1.3)
Dimension
 mm
870(34.3)
835(32.9)
(in.)
1675(66)
1640(64.6)
Overall Dimension L*W*H
 mm(in.)
952*956*1560(37.5*37.6*61.4)
866*956*1525(34.1*37.6*60)
Net Weight
 kg(lb.)
72(158.4)
68(149.6)
Video show
---