LM800/LG800 is used as vertical drum lifer, drum dispenser. It can be operated by one person to save time, reduce spilling waste and improves productivity.
Simply attach or hang lifter on hook from an overhead hoist or a crane, cinch saddle around drum and raise tothe height and position you need. It can be used for steel drum or fiber drum handling.
LM800N
Positive tilt lock on drum saddle to hold drum upright in transit.
The operator can manually tilt the drum to control pouring  when released, the drum can be rotated 360 degree in either direction. It can also be locked in horizontal position.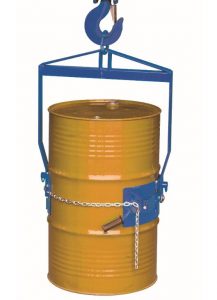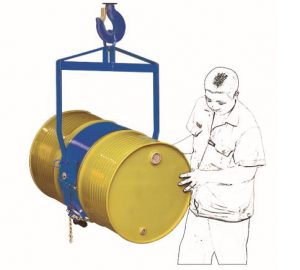 Special web sling as option.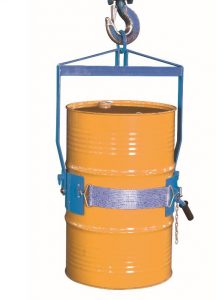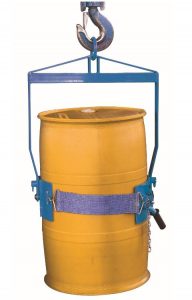 LG800
It allows remote pouring operations that means you only need to control the chain to control the flip of the drum. Geared chain control and low effort made it useable at ang height. 10-ft chain let the drum can be locked at any angle during transportation or dispensing.
Lift, rotate and control the pouring of drum at or above your reach. Pouring drums above your reach is
easy. Standard Duty Drum Lift Carrier allows you to control drum tilting 360° in either direction. Dispense drum contents with your hoist or crane.
Even lift and invert a drum with drum faucet in place. These below-hook drum carriers have a pull chain to control the drum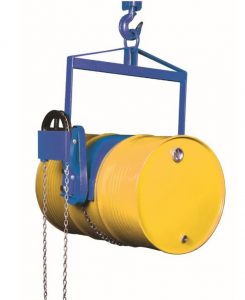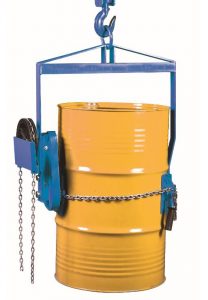 Special web sling as option.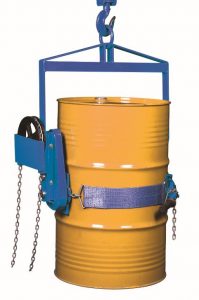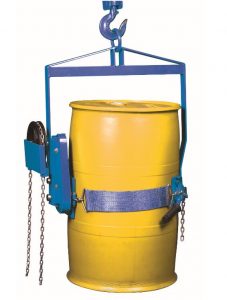 i-lift No.
1713002
1713101
Model
LM800N
LG800
Max. Weight Capacity
 kg(lb.)
360(800)
Drum Typed lifted
30/55 gallon closed-head steel drum
Net Weight
 kg(lb.)
20(44)
38(84)
Overall dimension    H*W*D
 mm(in.)
990*725*200(39*28.5*8)