▲ HLC550 is a heavy-duty, extremely versatile counterbalanced workshop crane (built-in ballast weights), with a 360° pivoting arm, suitable for lifting loads up to 550 kg.
▲ Fitted with traction battery and battery charger.
▲ Equipped with a 4-function hydraulic distributor that allows for adjustable and smooth jib lifting, lowering, extension and retraction.
▲ In case of fragile loads or awkward placements, lowering speed can be reduced through a knob.
▲ Lifting system is fitted with a security valve that prevents overloading and eliminates the risk of machine  overturning  in every position of its 360° rotation.
Electric lifting crane HLC550E is optional.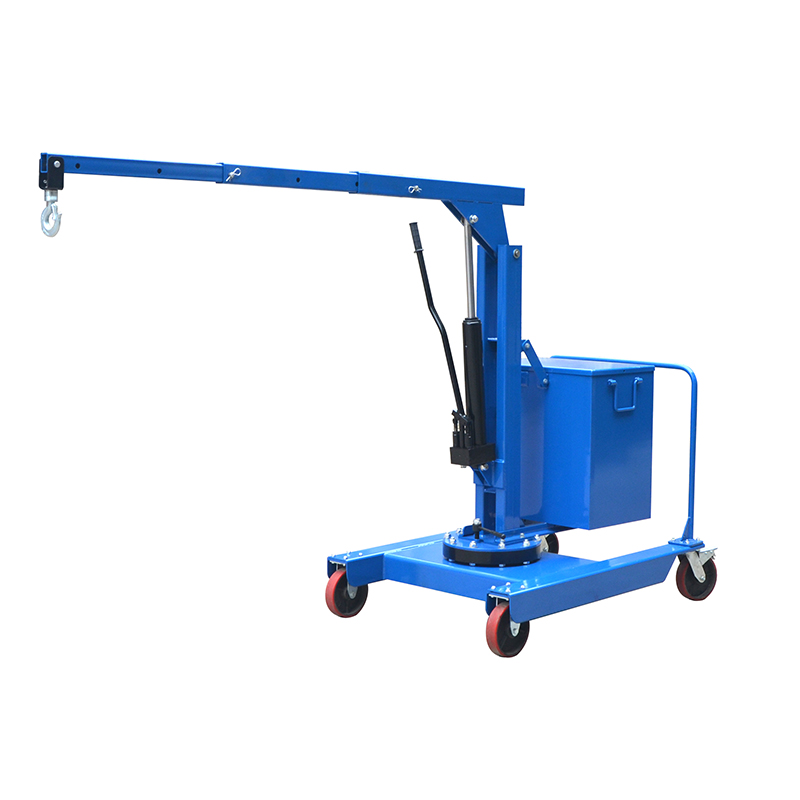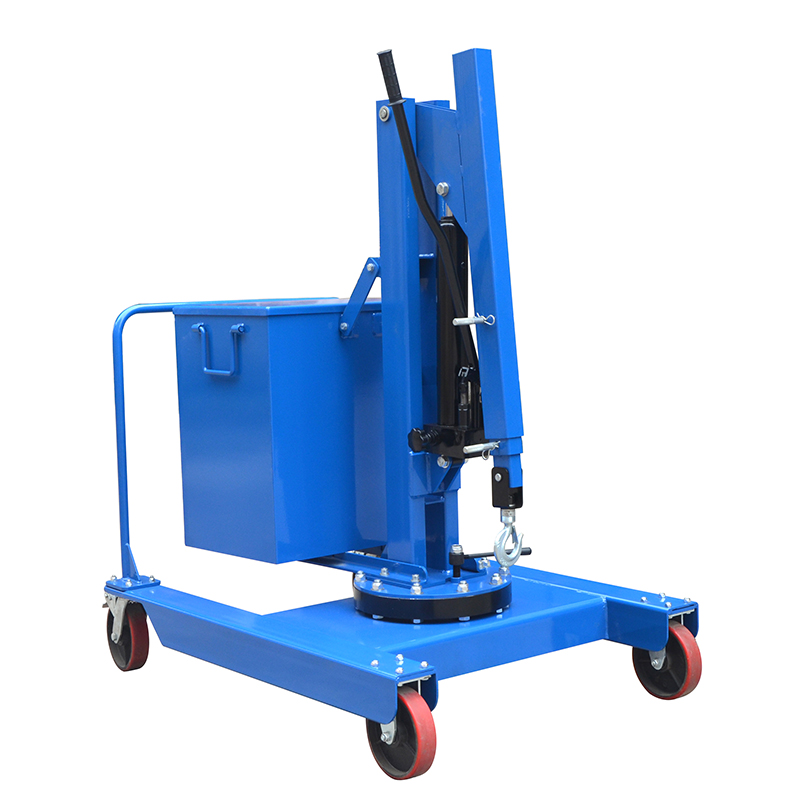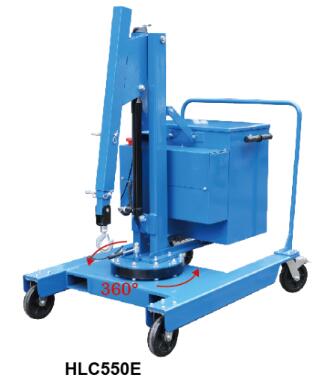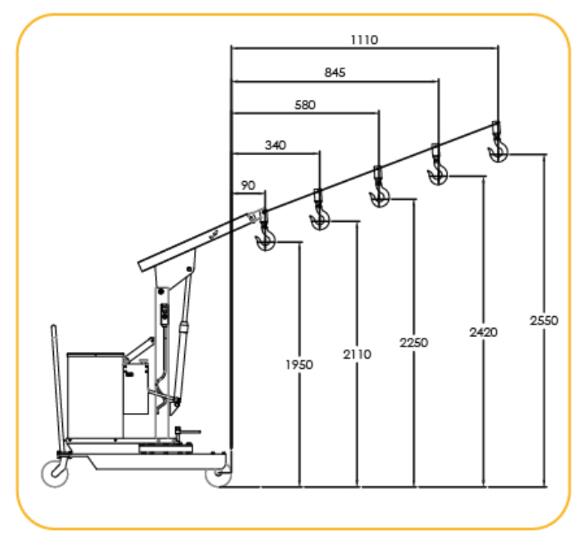 Types of crane:
As a professional crane manufacturer for many years, we have developed various kinds of cranes, such as foldable shop crane SC series, economical shop crane SCP series, Counter-Balanced shop crane LH075J, semi-electric lifting crane EH075J, Full electric hydraulic lifting crane FEC450, hydraulic lifting crane HLC550 and semi-electric lifting crane HLC550E, eure style shop crane SA series, crane fork CK,CY, adjustable pallet lifter PL-A, etc…
After-sale service:
Each equipment comes with specs instruction
1 Year Limited Warranty
We have been in manufacturing crane for many years. And we have a professional and perfect after-sales service team.
Crane manufacturer:
As a professional manufacturer of various types of material handling & lifting products, crane is one of our main products. In addition to this, we can also manufacture various kinds of pallet trucks, stackers, lift tables, forklifts, drum handling, forlift attachment, skates, jack, puller, hoist, lifting clamp and so on. If you would like to purchase one type of material handling equipments, you can send us email from this page for quotation now. And if you are interested in our other products, welcome to contact us via e-mail or other ways that listed in the page. We will reply you in 24 hours.