FEC450 is a heavy-duty counterbalanced powered drive workshop crane (built-in ballast weights), with a 270 degree pivoting arm, suitable for lifting loads up to 450kg in line with safety international standards.It equipped with electric winch for lifting and lowering, it is full electric with electric lifting, electric walking and the cantilever extending by electric.In case a fragile loads or awkward placements,lowering speed can be reduced through a knob.
Lifting system is fitted with a security valva that prevents overloading and eliminates the risk of machine overturning in every position of its 270 degree rotation.
Equipped with a 4 function hydraulic distributor for jib lifting, jib lowering, jib extension and jib retraction.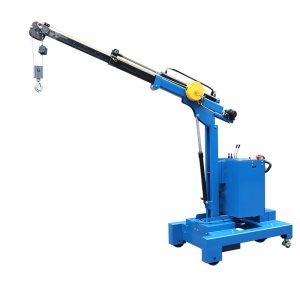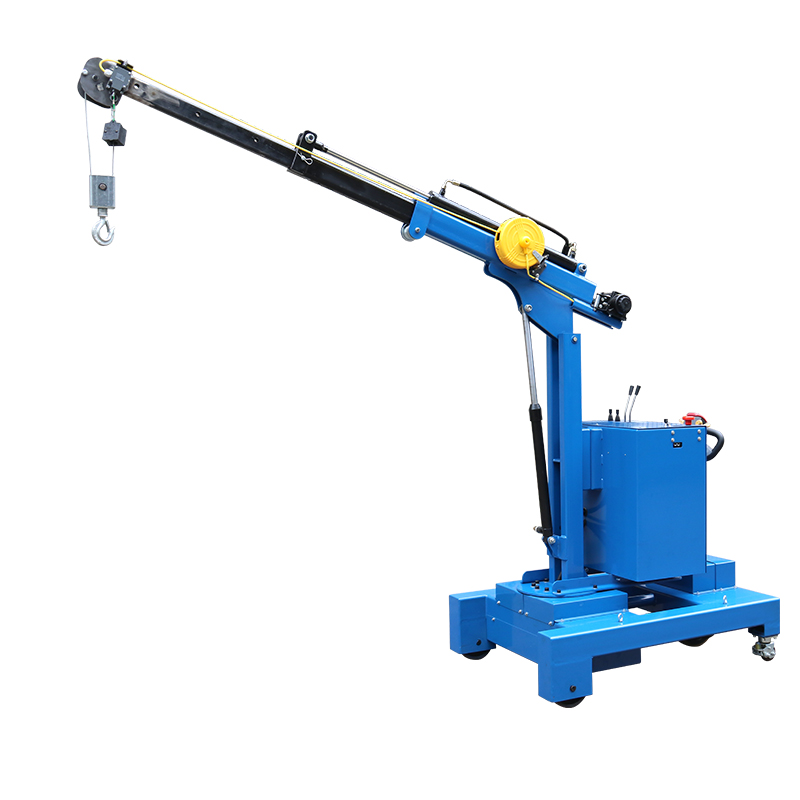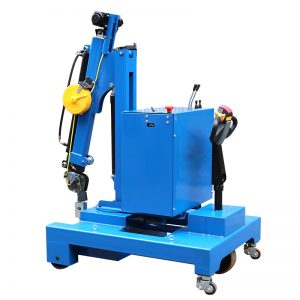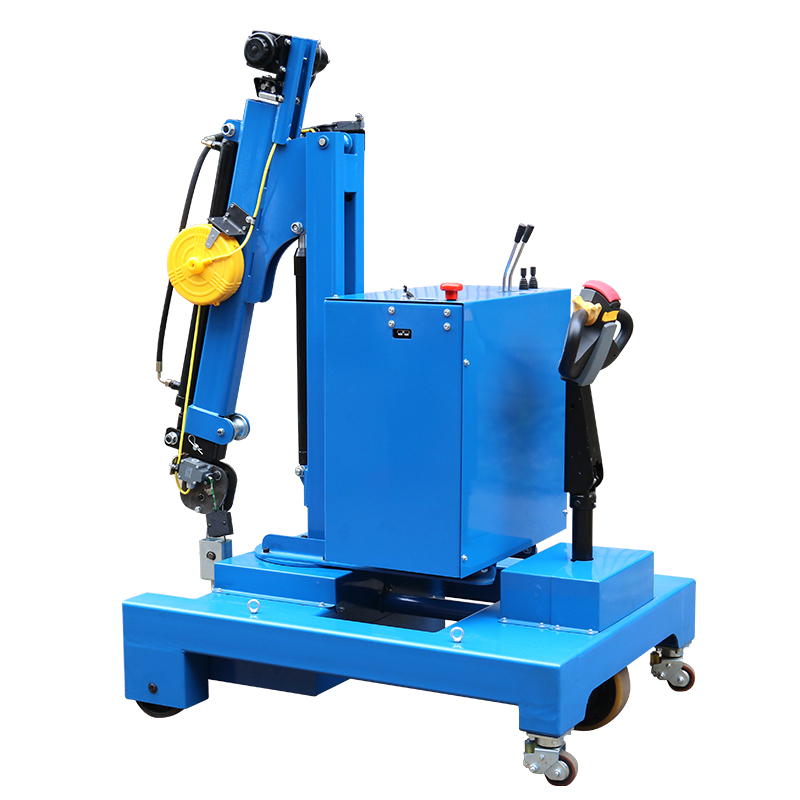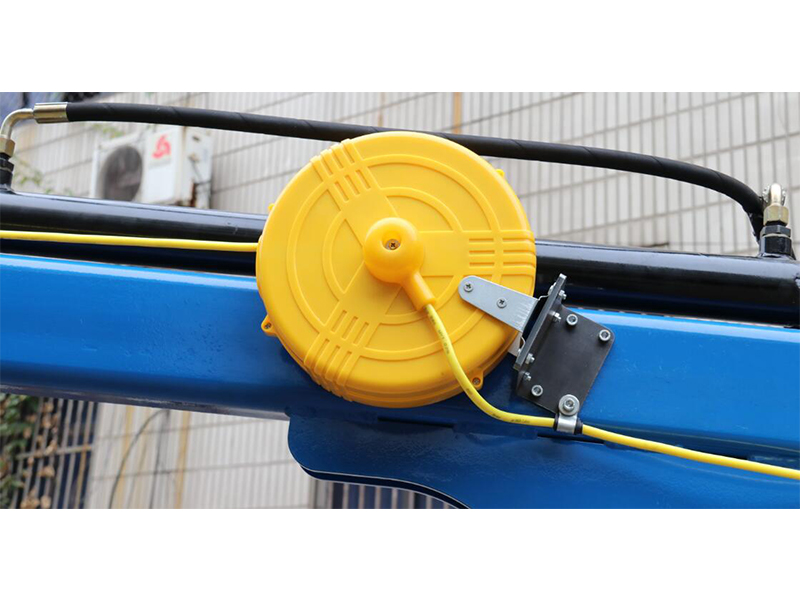 Larger capacities and higher ratings make full electric hydraulic lifting crane an ideal solution for most job sites. There are several options for longer and shorter reaches, as well as hydraulic and manual adjustment capabilities. With such a wide range of high-performing solutions, I-lift has the right crane to support your operations.
Knowing your current and potential future needs will successfully aid in determining which crane is right for you. Specifying the correct crane for you, whether it be DC powered or hydraulic, will ensure long lasting productivity and prevent crane failure.
Electric crane units don't require a pump, hydraulic reservoir or PTO, which lowers your costs. Additionally, they operate without the engine on, making them ideal for use in conditions when having your truck running is not suitable.
This limitation must be considered when positioning the truck to perform the work at hand. Our cranes typically have unlimited rotation. There is either an electric or electric/hydraulic swivel that allows this important feature. As a result there is no limitation by mechanical or electrical stop on the crane's rotation.
1. The boom can be electrically extended and shortened, the adjustment range is 700-1730mm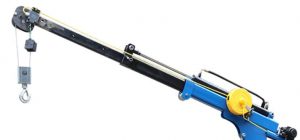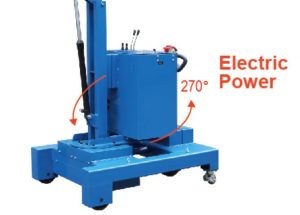 2. The crane can be rotated 270 degrees electrically to meet the operation requirements in different directions
3. Balance weight, no outriggers, can be close to the operating area to the greatest extent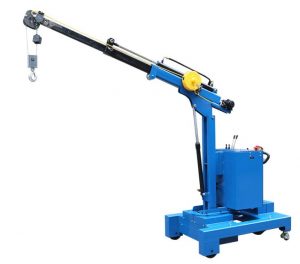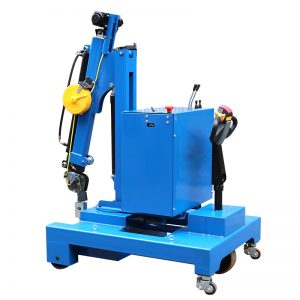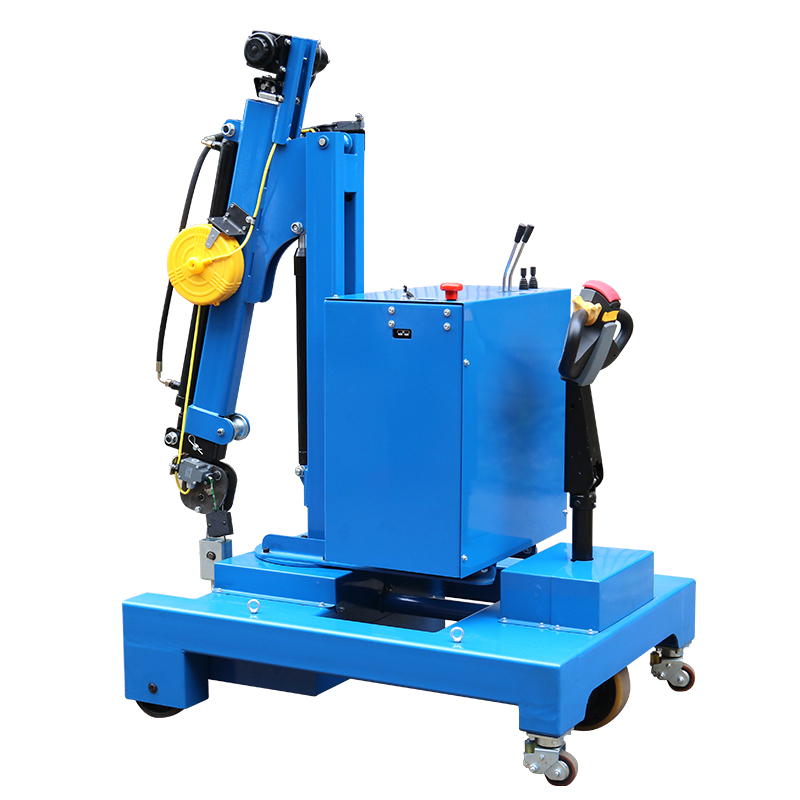 4. Can be folded and folded to save space
5. Ergonomic handle, comfortable and easy to operate.