The Features of  Combined pallet trucks:
Fork spacing can be adjusted quickly and easily thanks to the handle on the fork – no bending.
The front and rear wheels are designed with safety wheel covers to prevent presser feet.
The total length of the extension fork is 910mm, which can be used for loading and extension application as an option.
The trolley is suitable for use between shelves and in narrow passages for easy turning.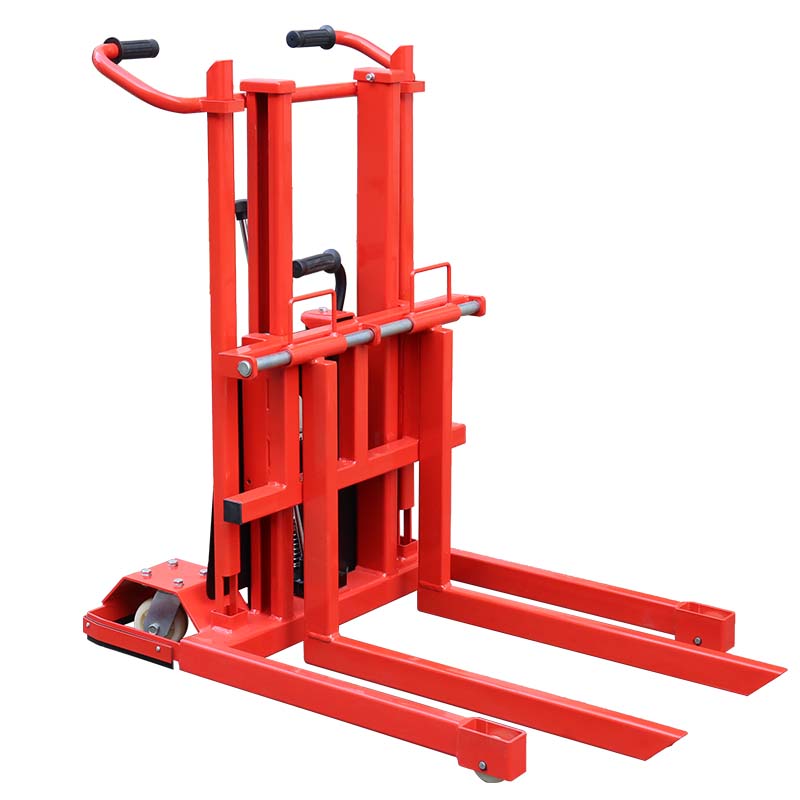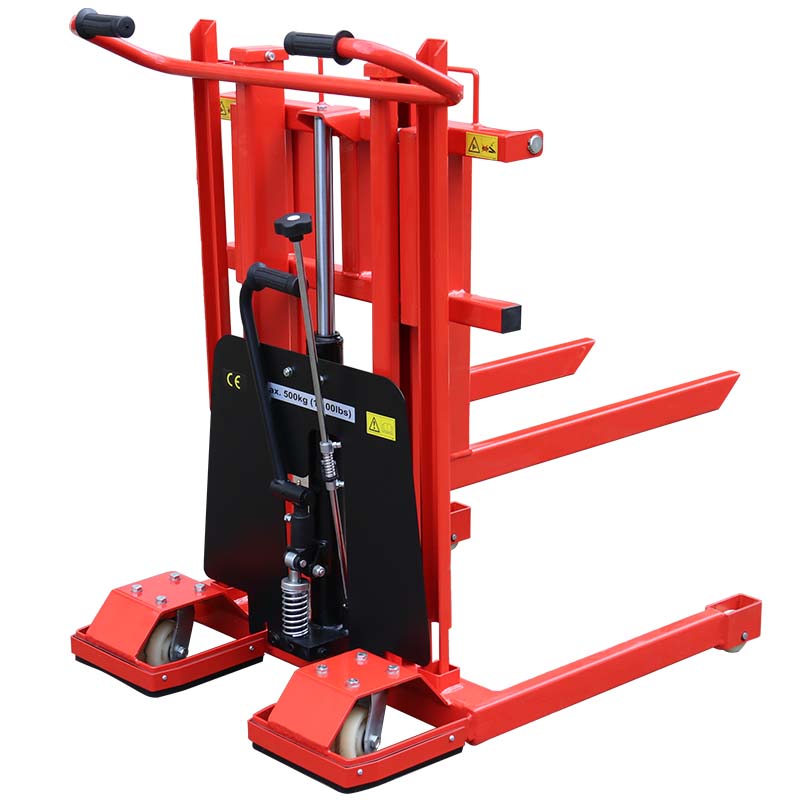 | | |
| --- | --- |
| i-Lift No. | 1510901 |
| Model | LPT0504 |
| Capacity                                                  kg(lb.) | 500(1100) |
| Fork Length                                       L1 mm(in.) | 700(27.56) |
| Lengthened Fork Length                    L2 mm (in.) | 910(35.8) |
| Max. Fork Height                               h1 mm(in.) | 400(15.74) |
| Min. Fork Height                                h2 mm(in.) | 85(3.35) |
| Adjustable Fork Width(Inside width)    W1 mm(in.) | 130-500(5.1-19.7) |
| Adjustable Fork Width(Outside width) W2 mm(in.) | 190-560(7.5-22) |
| Front Wheel                                        d mm(in.) | Φ80X20(Φ3.15X0.79) |
| Rear Wheel                                         D mm(in.) | Φ100X40(Φ3.94X1.57) |
| Overall Dimension                       LXWxH mm(in.) |  1100X760X1120(43.3X29.9X44) |
| Net Weight                                              kg(lb.) | 101(222.2) |