i-LIFT steel jacks HVS and HKB are developed in accordance with the latest safety
regulations. With milled rack, geared wheels and tempered parts of driving gear.
In accordance with DIN 7355 (type HVS).
Suitable for lifting loads of any type.
With lifting body.
Safety crank with folding handle.
Type HKB comes with low body height.
Lifting either with fixed toe or on clawed head.
All construction components standardized.

Low expenditure of force through optimal ratio.

HVS-1.5 for 1500kg(3300lbs), HVS-3 for 3000kg(6600lbs), HVS-5 for 5000kg(11000lbs), HVS-10 for 10000kg(22000lbs), HVS-20 for 20000(44000lbs).
HKB-1.5 for 1500kg(3300lbs), HKB-3 for 3000kg(6600lbs),HKB-5 for 5000kg(11000lbs), HKB-10 for 10000kg(22000lbs)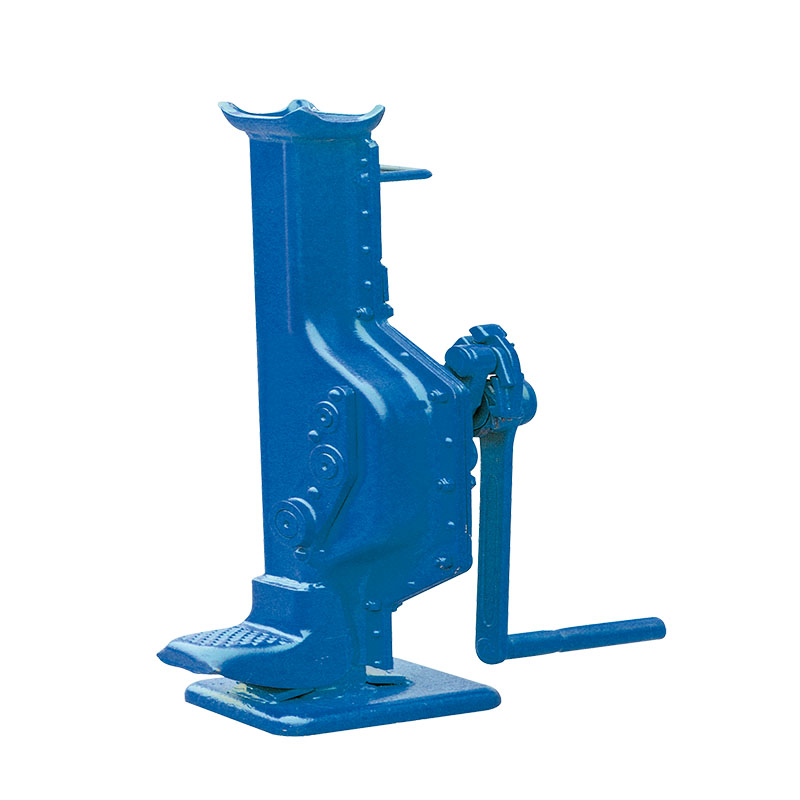 i-lift No.
2310101
2310102
2310103
2310104
2310105
Model
HVS-1.5
HVS-3
HVS-5
HVS-10
HVS-20
Safe  working load
 kg(lb.)
1500(3300)
3000(6600)
5000(11000)
10000(22000)
20000(44000)
Height of load
 mm(in.)
725(28.5)
800(31.5)
Lifting height
 mm(in.)
350(13.8)
300(12)
340(13.4)
Height of claw in lowest position
 mm(in.)
70(2.8)
75(3)
70(2.8)
90(3.5)
95(3.7)
Net Weight
 kg(lb.)
12(26.4)
20(44)
24(52.8)
42(92.4)
60(132)
i-lift No.
2310106
2310107
2310108
2310109
Model
HKB-1.5
HKB-3
HKB-5
HKB-10
Safe  working load
 kg(lb.)
1500(3300)
3000(6600)
5000(11000)
10000(22000)
Height of load
 mm(in.)
570(22.4)
600(23.6)
650(25.6)
Lifting height
 mm(in.)
300(12)
Height of claw in lowest position
 mm(in.)
70(2.8)
75(3)
70(2.8)
80(3.1)
Net Weight
 kg(lb.)
11(24.2)
18(39.6)
22(48.4)
38(83.6)
---
Types of Jack:
As a professional jack manufacturer for many years, we have developed various kinds of jacks, such as Trailer stabilizer jack, hydraulic jack, forklift jack, forklift support stand, axle stand, machinery jack, steel jack, safety ratchet crank, toe jack, industrial jack, stabilising jack, etc…
After-sale service:
Each equipment comes with specs instruction
1 Year Limited Warranty
We have been in manufacturing jack for many years. And we have a professional and perfect after-sales service team.
Jack manufacturer:
As a professional manufacturer of various types of material handling & lifting products, jack is one of our main products. In addition to this, we can also manufacture various kinds of pallet trucks, stackers, lift tables, forklifts, crane and so on. If you would like to purchase one type of steel jack, you can send us email from this page for quotation now. And if you are interested in our other products, welcome to contact us via e-mail or other ways that listed in the page. We will reply you in 24 hours.