The Features of Work Positioner
The combined structure is used to facilitate disassembly, packaging and transportation.
Applicable to all kinds of wire, fiber, cable.
After the reel is installed, the jack can be easily lifted to a certain height through the pressure bar to meet the requirements of different working conditions
Two mobile wheels are installed on both sides of the bracket to solve your transportation problem.
Wide range of applicable coil diameters:Φ 1500mm- Φ 3500mm(59´-137.8´) ;Applicable coil width: 100mm-1200mm(3.9´-47.2´).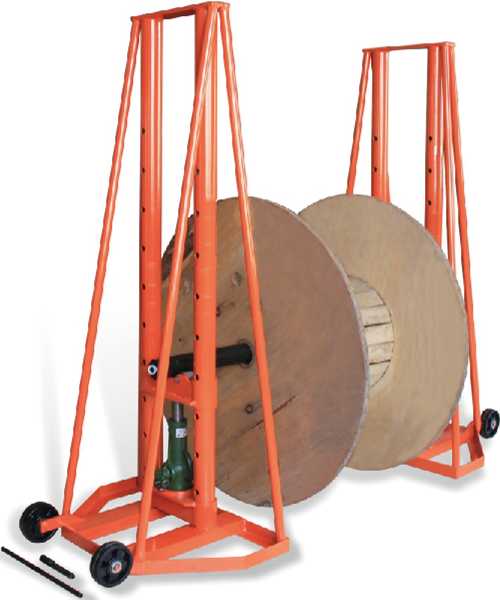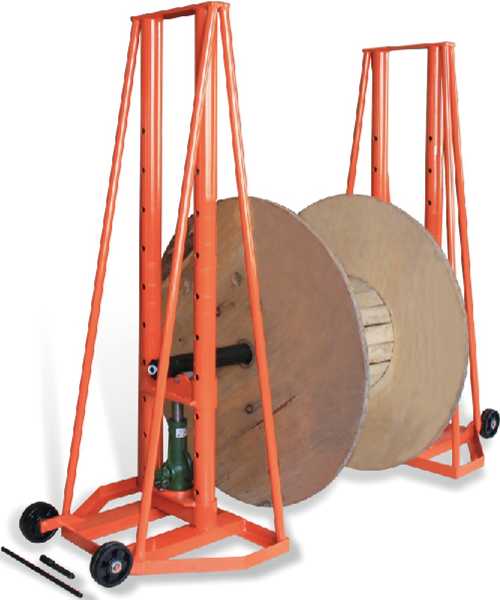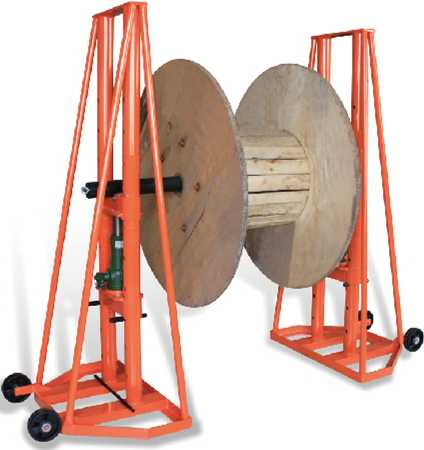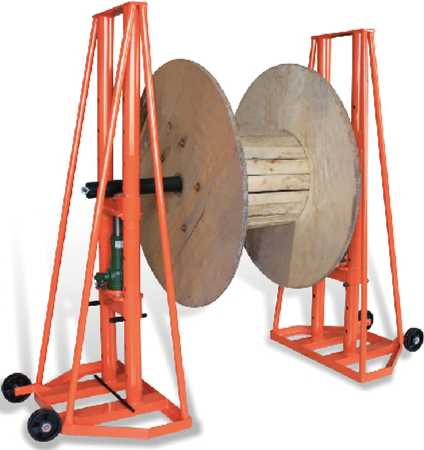 i-Lift No.
2515001
2515002
Model
TYX-4
TYX-4A
Capacity                                 kg(lb.)
4000(8800)
8000(17600)
Adjustable Spacing           h2 mm(in.)
140(5.5)
Max. Position Height        H1 mm(in.)
1640(64.6)
1800(70.9)
Min. Position Height         h1 mm(in.)
540(21.3)
680(26.8)
Shaft Size                       lxd mm(in.)
1650XΦ76(65XΦ3)
Wheel Diameter                 D mm(in.)
Φ150(5.9)
Overall Dimension         WxH mm(in.)
 860 X 1867(33.9x73.5)
 1260X 1867(49.6x73.5)
Net Weight                             kg(lb.)
228(501.6)
278(611.6)