HU series "U"shape low profile stationary lift table (HU600,HU1000 and HU1500)  with unique low-position design and U-shaped table, easy to use together with the pallet truck.
High-quality pumping station makes the lifting of the goods stable and powerful, and the safety bar device is arranged below the tabletop, when it encounters obstacles below the tabletop, it stops to descend to ensure safety. With overload protection function, more reliable. The hydraulic system is equipped with an explosion-proof valve to prevent the platform from falling rapidly when the oil pipe bursts.
Anti-pinching shear fork design to prevent pinching. The internal power pack is equipped with a safety valve and a compensation flow switch. The safety valve can prevent overload operation, and the compensation flow switch can control low speed.
The U lift table has models HU600, HU1000, HU1500, HU2000, and can do some of customized as working request. Widely used in manufacturing and maintenance industries.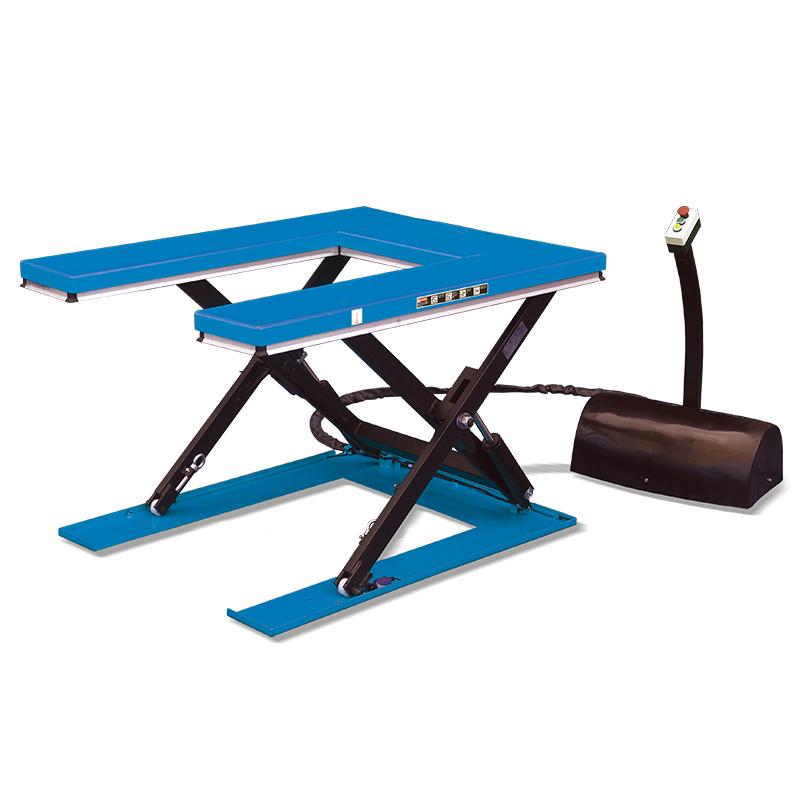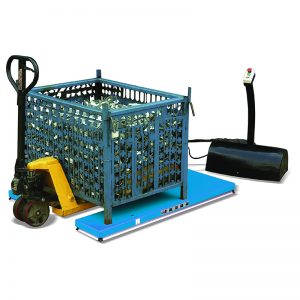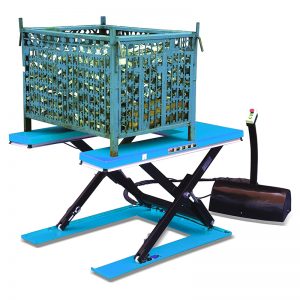 i-Lift No.
1312701
1312702
1312703
1312704
Model
HU600
HU1000
HU1500
HU2000
Capacity
 kg(lb.)
500(1100)
1000(2200)
1500(3300)
2000(4400)
Lowered height
 mm(in.)
85(3.3)
105(4.1)
Raised Height
 mm(in.)
860(34)
Platform Size
 mm(in.)
1450*985(57.1*38.8)
1450*1140(57.1*44.9)
1600*1180(63*46.5)
1500*1150(60*45.3)
Lift Time
s
25-35
30-40
20
Power Pack
380V/50Hz, AC0.75kw
380V/50Hz, AC1.5kw
380V/50Hz, AC2.2kw
Net Weight
 kg(lb.)
207(455.4)
280(616)
380(836)
306(673.2)
Note: Clearance between two forks for pallet truck access585mm
---
Types of stationary lift table:
As a professional stationary lift table manufacturer for many years, we have developed various kinds of lift tables, such as low profile lift table, "E" low profile lift table, Mini lift table, larger lift table, "U" low lift table, "U" low lift table with stainless 304, stationary foot pump scissor table, hydraulic motorcycle lift, motorcycle scissor lift, electric motorcycle lift, lift table accessories, loading table, dock lift, etc…
Product Details: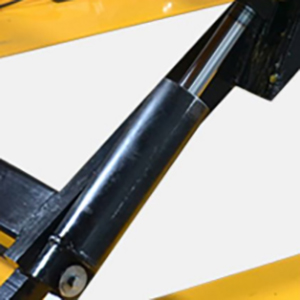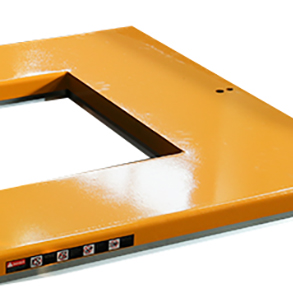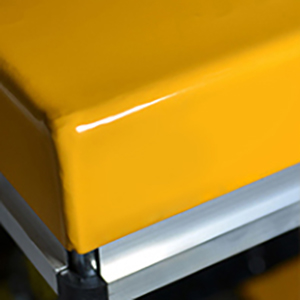 High Quality Cylinder :The high-quality oil cylinder can make the cargo lift fast, smoothly and powerfully. Equipped with overload protection device, equipped with pressure limiting safety valve to prevent load operation.
Exquisite workmanship :The countertops are all painted at high temperature and electrostatically sprayed. Smooth and clean surface, durable and corrosion-resistant
Safety strip:The bottom of the table is equipped with a safety bar device. When the table descends and encounters an obstacle, it can stop descending to ensure safety.
Pumping Station:Equipped with overload protection, effectively prevent overload damage, import seals, effectively avoid hydraulic leakage.
Detachable lifting ring:The table top is equipped with a detachable lifting ring, which is convenient and quick to disassemble and install, which can facilitate the transportation operation and the installation of the lifting platform.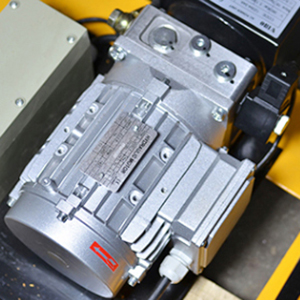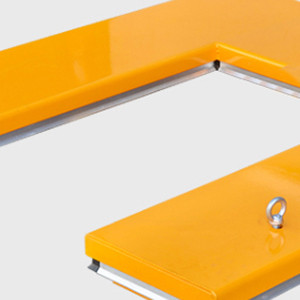 After-sale service:
Each equipment comes with specs instruction
1 Year Limited Warranty
We have been in manufacturing stationary lift table for many years. And we have a professional and perfect after-sales service team.
Stationary lift table manufacturer:
As a professional manufacturer of various types of material handling & lifting products, Stationary lift table is one of our main products. In addition to this, we can also manufacture various kinds of pallet trucks, stackers, lift tables, forklifts, crane and so on. If you would like to purchase one type of electric lifting tables, you can send us email from this page for quotation now. And if you are interested in our other products, welcome to contact us via e-mail or other ways that listed in the page. We will reply you in 24 hours.