Steel pallet is an ideal replacement of traditional wooden pallet and plastic pallet. It is proper for forklift and easy accessed. Steel pallet has high load bearing and long life, and resists the corrosion. The cost is lower in a long run.
Steel metal pallet is often used with racking system. Galvanized steel pallet has advantage in cold warehouse.
Galvanized pallet is rust resistant making it ideal for corrosive environments.
Heavy duty welded steel pallet has a galvanized finish for rust resistance. Offers 18000kg static, 4500kg fork and 1500kg rack capacity. 100mm Height fork openings. Allow 4-way fork access for fork trucks and pallet jacks.
Base includes 3 deck board stringers for increased strength and rigidity. Measures 120mm Height overall.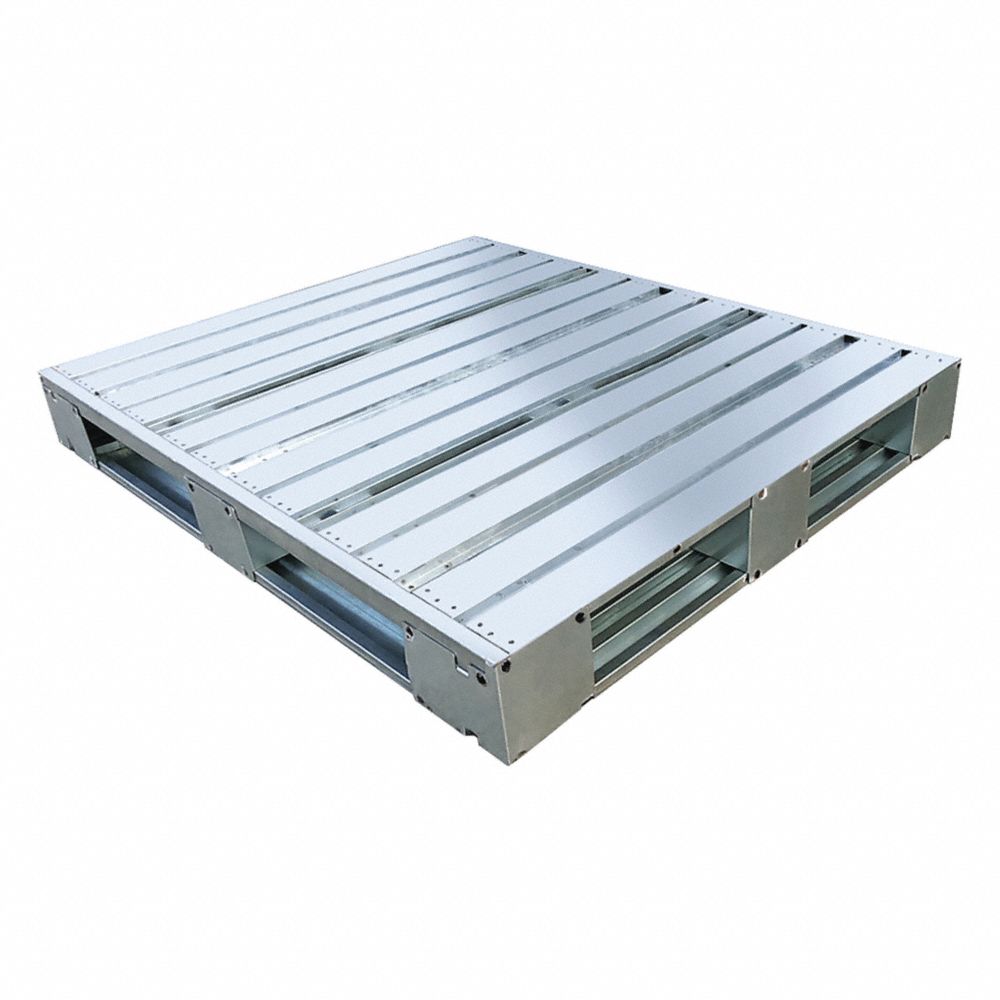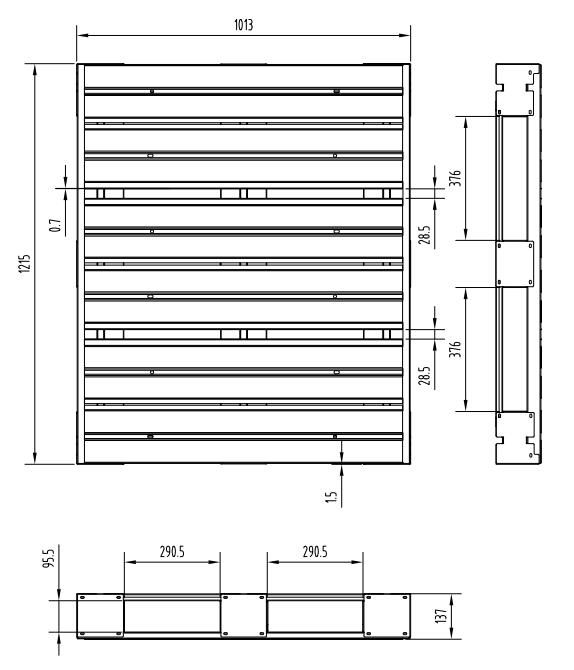 i-Lift No.
2514201
Model
GSP4840
Capacity
Floor
kg(lb.)
18180(40000)
Fork
kg(lb.)
4545(10000)
Racking
kg(lb.)
1590(3500)
Dimensions
Length
mm(in.)
1219(48)
Width
mm(in.)
1016(40)
Height
mm(in.)
121(4.75)
Entry
4-way entry
Net Weight
                                                    kg(lb.)
36.5(80.3)
Pallet manufacturer:
As a professional manufacturer of various types of material handling & lifting products, galvanized pallet is one of our main products. Besides the galvanized pallet, powder painted steel pallet is also available. Customers can choose any color preferred. Plastic pallet and wooden pallet cannot meet this requirement.
In addition to this, we can also manufacture various kinds of pallet trucks, stackers, lift tables, forklifts, crane, drum handling, forlift attachment, skates, jack, puller, hoist, lifting clamp and so on. If you would like to purchase one type of material handling equipments, you can send us email from this page for quotation now. And if you are interested in our other products, welcome to contact us via e-mail or other ways that listed in the page. We will reply you in 24 hours.