i-Lift Industrial Stock Picking Steel Rolling Ladder combines the benefits of a rolling steel safety ladder and a stock picking cart. Grip Strut slip-resistant tread, and step-Lock positive locking system that engages when the user steps on the first step. Ships fully assembled. Stock Picking Steel Rolling Ladder is engineered and manufactured in compliance with EN131 standards.
The ladders has models RLC354, RLC355, RLC356, RLC357, RLC358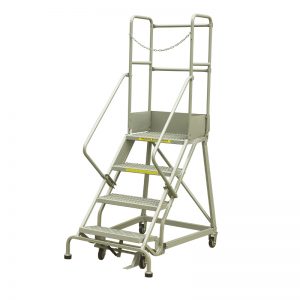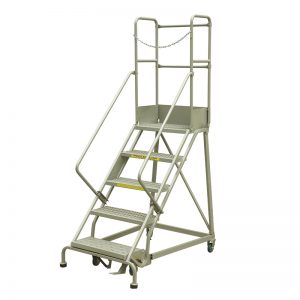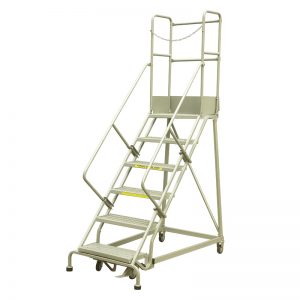 RLC357        RLC358                 Optional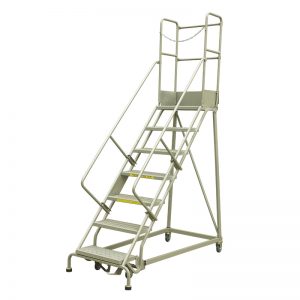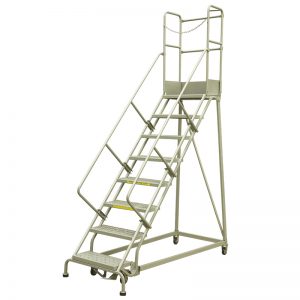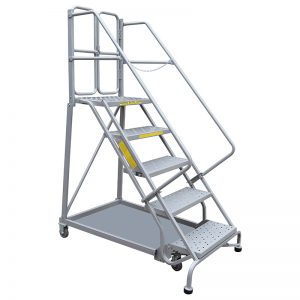 i-Lift No.
2410401
2410402
2410403
2410404
2410405
Model
RLC354
RLC355
RLC356
RLC357
RLC358
Capacity
 kg(lb.)
160(352)
No. of the step
4
5
6
7
8
Hight to top step
 mm(in.)
1020(40.1)
1275(50)
1530(60.2)
1785(70.3)
2040(80.3)
Castor/Wheel
 mm(in.)
PU 100*30(4*1.2)
Overall size
 mm(in.)
1220*900*2110
1450*900*2370
1670*900*2620
1890*900*2880
2100*900*3130
(48*35.4*83.1)
(57.1*35.4*93.3)
(65.7*35.4*103.1)
(74.4*35.4*113.4)
(82.7*35.4*123.2)
Net Weight
 kg(lb.)
65(143)
75(165)
85(187)
95(209)
105(231)
Gross Weight
 kg(lb.)
75(165)
89(195.8)
102(228.8)
118(259.6)
133(292.6)
After-sale service:
Each equipment comes with specs instruction
1 Year Limited Warranty
We have been in manufacturing industrial steel ladders for many years. And we have a professional and perfect after-sales service team.
Industrial ladders manufacturer:
As a professional manufacturer of various types of material handling & lifting products, the industrial steel rolling ladder is one of our main products. In addition to this, we can also manufacture various kinds of pallet trucks, stackers, lift tables, forklifts, crane and so on. If you would like to purchase a type of ladder, you can send us email from this page for quotation now. And if you are interested in our other products, welcome to contact us via e-mail or other ways that listed in the page. We will reply you in 24 hours.
---