Double sealed ball bearings.
Built-in bumper guards.
Adjustable to fit various sizes of flange and l-beams.
Use on straight or curved track.
Can be installed or removed at any point along the track.
Conforms to CE safety standard.
Conforms to ANSI/ASME safety standard.
All models have different capacity with different beam flange width:HMT05R 500kg (1100lbs) with beam flange width: 68-126mm (2.6-4.9in.)

HMT10R 1000kg (2200lbs) with beam flange width: 64-140mm (2.5-5.5in.);

HMT20R 2000kg (4400lbs) with beam flange width: 76-165mm (2.9-6.4in.);

HMT30R  3000KG(6600lbs) with beam flange width: 76-203mm (2.9-7.9in.);

HMT50R 5000kg(11000lbs) with beam flange width: 88-203mm (3.4-7.9in.);

HMT100R 10000kg (22000lbs) with beam flange width: 125-203mm (4.9-7.9in.);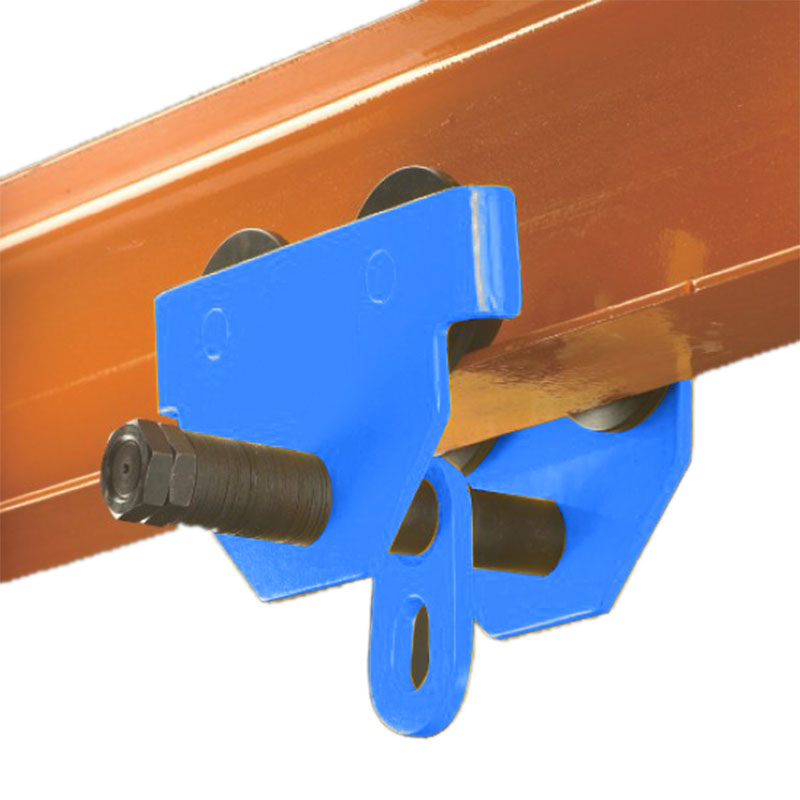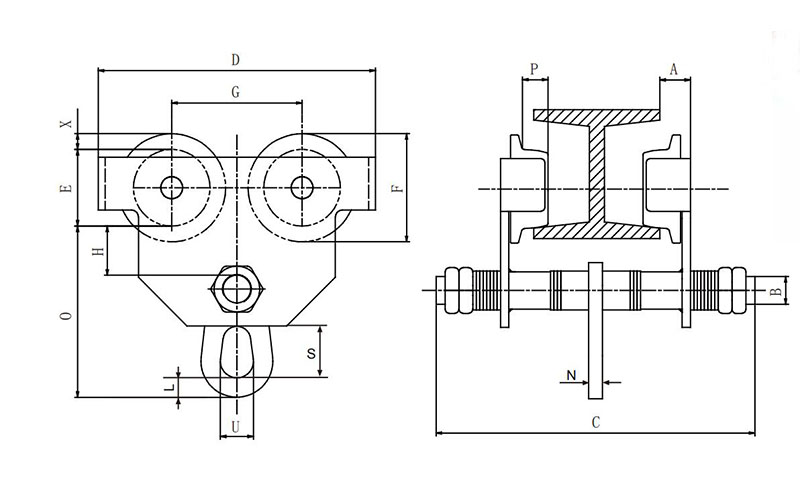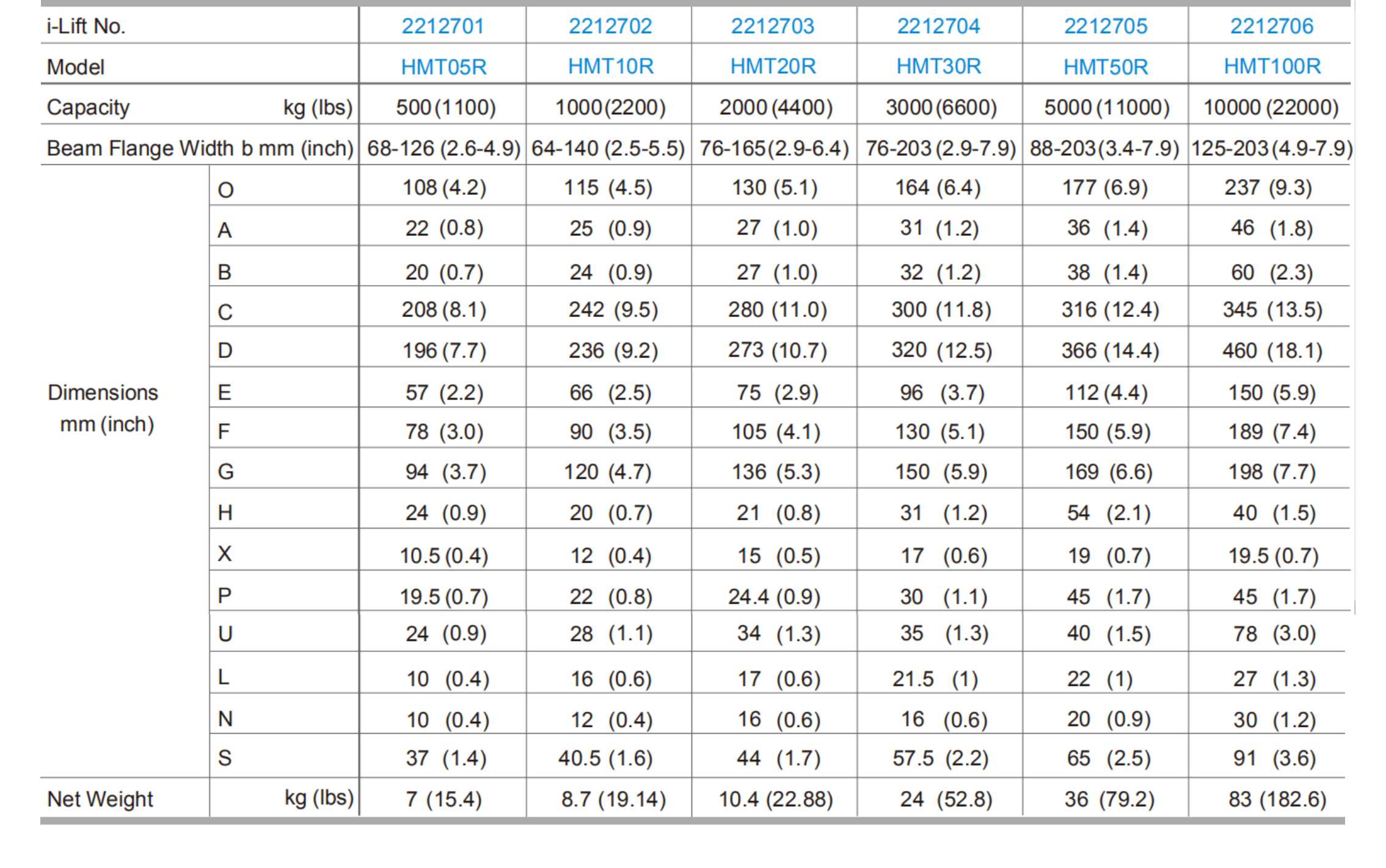 Types of clamp and hoist:
As a professional clamp and hoist manufacturer for many years, we have developed various kinds of clamps, such as Beam clamp IYC series, Vertical plate clamp (lock lever type) ICD/ICD series, Vertical plate clamp (lock handle type) ICDH series, Plain trolleys HMT-R series, trolley clamp TC series, geared trolley HGT series, manual hoist MH series, lever hoist LWR series, TW series, push trolley combination hoist CN series, electric mini-electric hoist MB series, etc…
After-sale service:
Each equipment comes with specs instruction
1 Year Limited Warranty
We have been in manufacturing Hoist and clamp equipment for many years. And we have a professional and perfect after-sales service team.
Hoist and clamp manufacturer:
As a professional manufacturer of various types of material handling & lifting products, heavy-duty plain lifting trolleys HMT is one of our main products. In addition to this, we can also manufacture various kinds of pallet trucks, stackers, lift tables, forklifts, crane, drum handling, forlift attachment, skates, jack, puller, hoist, hand truck & cabinet and so on. If you would like to purchase one type of material handling equipments, you can send us email from this page for quotation now. And if you are interested in our other products, welcome to contact us via e-mail or other ways that listed in the page. We will reply you in 24 hours.